Our Team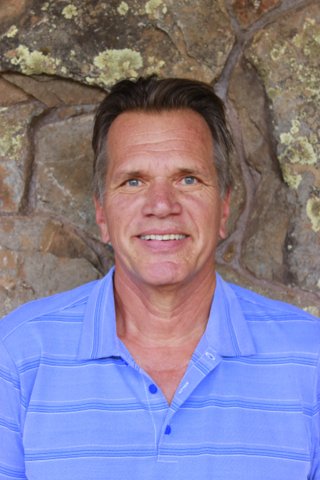 John Schultz
President
John Schultz was born on Long Island NY and moved to AZ with his mother, father and two sisters in 1973. He went to ASU, starting in their pre-professional Architecture school, thinking that he wanted a career in design. He decided his passion was in building and design so he received his degree in Business with the intent of starting his own custom home building company. After working for another home builder for a few years John started Schultz Development corp. in 1988.
John's wife Denise worked for the company for over 10 years, as the company was growing. John's father Arne was also a superintendent for over 20 years and they enjoyed working side by side every day.
John and Denise enjoy spending time with their horses and going on trail rides most weekends. In the summer they spend the weekends at their cabin near Flagstaff with the horses stabled close by. John also plays golf when time allows and he enjoys snow skiing and traveling.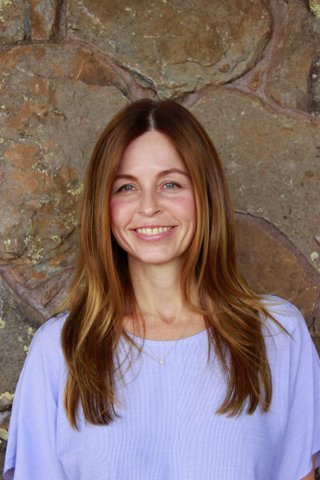 Amy
Controller
Amy has been managing Schultz Development's accounting since 2005. She received her Bachelor's degree in Accounting and came to Schultz Development with over 12 years of experience in the construction industry. Amy and her husband Chuck are both native Arizonans and currently reside in Carefree with their pets (3 dogs, 3 turtles and a cat). Amy and her husband have four children; Amanda, Alyssa, Brittany and Brandon. All four children live in Arizona and spend a lot of time at home. Amy loves animals and the outdoors. She enjoys; camping, hiking, cycling, gardening and spending time with her pets. Her dream is to live on a farm with as many animals as she can have.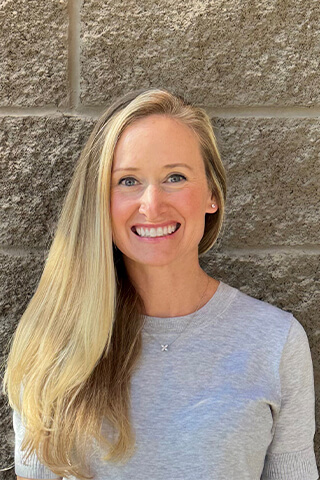 Jenny
Office Manager / Executive Assistant
Jenny was born and raised in Southern California before coming to Arizona. She went to the University of Arizona, where she studied Molecular and Cellular Biology, Go Wildcats! She spent 14 years in sales and strategy for a mutual fund company based out of Boston before deciding to stay home with her three little girls. After 4 short years, she has rejoined the workforce at Schultz Development. Jenny is also involved at the kids elementary school as their Director of Corporate Sponsorships. Jenny and her husband Nayan love getting together with friend and family and running around to the many activities their kids are involved in including; Girl Scouts, soccer, tennis and dance.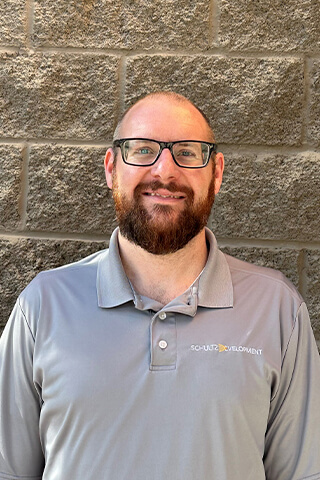 Josh
Project Manager
Josh works as a project manager for Schultz Development, and handles estimating, purchasing , job management and many other facets that are involved in the building luxury estates. Josh stated his construction career in the commercial segment, where he spent 12 years learning many areas of the business from running a crew as well as the business management. After working in the commercial construction, he made the move into luxury home building as a project manager.
Josh moved to Arizona from Ohio with his family when he was 12 years old. He me his wife Maggie in high school and they now have 3 children together. When he's not chasing his kids or coaching their extra- curriculars, he enjoys camping, sports, cars and mountain biking.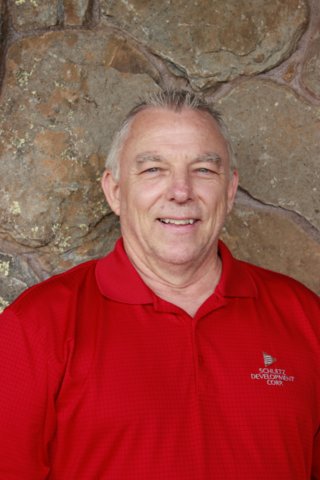 Ken
Project Manager
Ken started working at Schultz Development in 2007, handling the estimating and purchasing for the company. Ken started his career as a framing contractor and worked into the position of framing estimator. He came to SDC with over 10 years experience in custom home estimating and purchasing. He and his wife Margaret and 2 sons moved to AZ from Portland Oregon in 1987. They keep very busy over the weekends spending quality time with their sons, daughters-in-law and 3 grandkids. As a bi-vocational minister and wedding planner, Ken is very active in his church and loves helping others improve their lives. Ken and Margaret are frequent theater-goers and they enjoy swimming, fitness and sport shooting.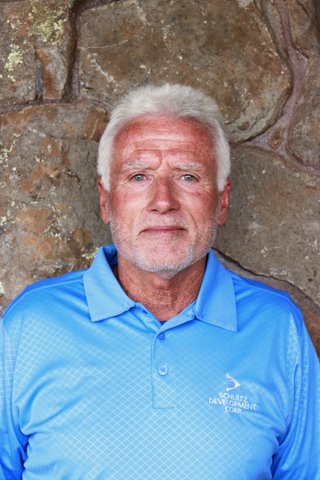 Bob
Superintendent
Bob's career with Schultz Development started in an interesting way. In 1994 Bob and his wife Janice moved to Arizona from Massachusetts, along with their two sons, Ryan and Tyler. They hired John Schultz to build their new home in Pinnacle Peak and four years later, in 1998, Bob came to work for Schultz Development.
Bob is a very "hands on" construction manager and enjoys doing projects around the house in his free time. He also enjoys Ice Hockey, bike riding and gardening. Bob's oldest son Ryan has two children, Megan and Parker, and he spends time with them as much as he can. His younger son Tyler is an actor, personal fitness trainer and Hockey coach.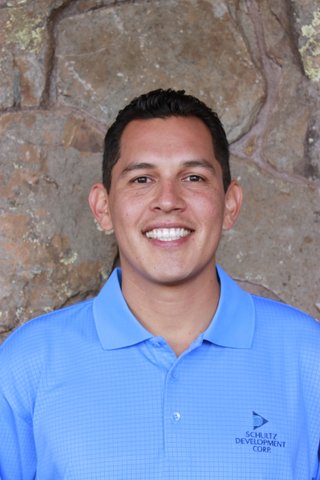 Daniel
Superintendent
Daniel joined Schultz Development in 2011. Originally from Mexico City, he moved to Glendale, Arizona in 1992. He obtained a Bachelor's degree in Construction Management at Arizona State University. Daniel plans to continue developing his construction management skills and move into a project manager role in the future for Schultz Development. Daniel started his construction experience right after high school and has accumulated 15 years of construction field experience. Away from work, Daniel enjoys spending time with his wife and son, running, hiking, and watching the valley's sports teams especially the Cardinals and Suns.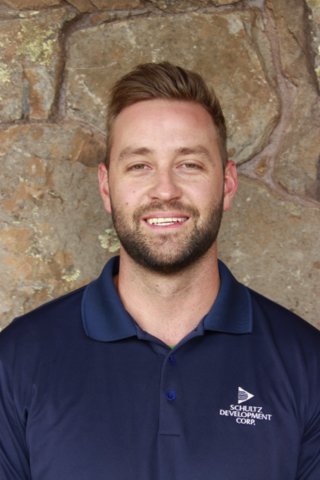 Eric
Project Manager
Eric joined the Schultz Development team in 2014 as a superintendent. He was born and raised in Show Low, Arizona and is married with three beautiful daughters. He studied architecture at the University of Arizona and graduated with a Professional Degree in Architecture. Before coming to SDC, he worked for a design build firm in Phoenix where he learned a lot of how architecture and building come together. In his free time, Eric enjoys spending time with his family and their activities. He also likes gardening, wood working and spending time with their life group friends.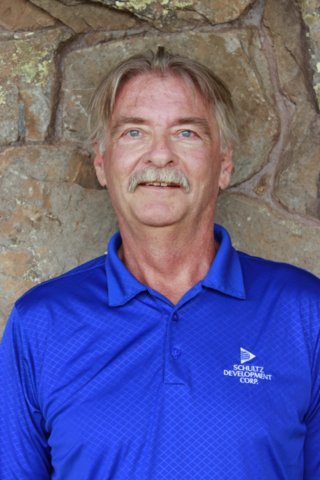 Guy
Superintendent
Guy is originally from Brooklyn NY, and turned AZ cowboy in 1995. He is married to his wife Jacquie who is a native Canadian, also turned AZ horse lover. They live in the Rio Verde area with two horses, two dogs and a parrot. Guy joined the Schultz Development team in 2005 as a superintendent, bringing over 20 years of construction experience with him. When he is not hard at work on one of our projects, you can often find Guy riding one of his American Quarter Horses or his Harley (still a little Brooklyn in him). When time allows he competes in reining events on his quarter horse and also enjoys playing golf.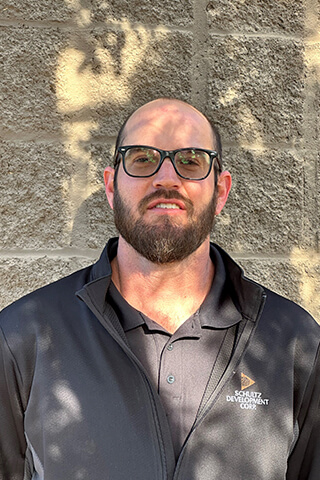 Jeremy
Superintendent
Jeremy was born and raised in Mesa, Arizona and grew up in a family of luxury home builders. Jeremy spent 10 years working as a special construction inspector in addition to running the family home building business for 7 years. He then became part of the Schultz development team. Jeremy as a beautiful wife and three sons. They enjoy all sports, including hiking, off road trail riding and doing various construction and fabrication projects.